Do I Need To Replace Or Repair My OEM Wheel? 
Wheel Replacement:  Purchasing a new or used OEM wheel/rim. Replacing a wheel is the best alternative if a wheel repair is expensive. Santa Ana Wheel carries over 30,000 products! We sell wheels and rims for all budgets.  We offer Alloy OEM Wheels or OEM Steel Wheels for major car brands.  We all know Original Equipment products are made to last! Though, if you prefer somet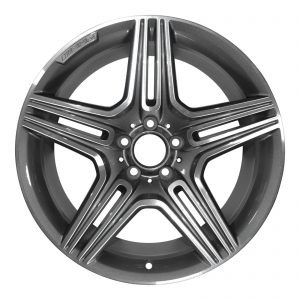 hing equally as good, but for a substantial price decrease: we have some replica wheels in stock! These are made to look exactly like the OEM wheels- the only difference is a third party supplier manufactures them.
Wheel Repair: Wheel repair categories depend on damage. If you require wheel straightening due to bend or blemish. We also provide cosmetic repair such as: Powder Coat, Recondition, or Chrome we can happily provide you with a quote! Take a look at a previous article to see which questions you should be asking before making a decision: How Much Wheel and Rim Repair Cost. Please note that a repair can be more expensive (at times) than purchasing a new or used wheel. Each case is different; we try our best to provide advice that benefits you! 
Need A Price Range?? Take a look at our Services Today!
Need some extra tips on do's and don't do's for a recently purchased OEM wheel or rim? Check out our article: How To Protect OEM Wheels!